Eco MAC.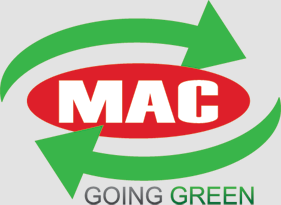 A sustainable building is built in such a way that it minimizes waste during construction, gives thought to the end life of the building products so that they can be recycled or upcycled and finally it is built with the standard that it will expend less energy thru out its life cycle.
Thru careful consideration of location, placement upon that location, energy efficient lighting, water wise plumbing & fixtures, proper insulation techniques, a well balanced HVAC system to maximize its efficiency, less use of non-permiable pavements such as concrete or asphalt and more use of pavers, porous concretes, decomposed granite, etc., and many other methods of construction and design factors a home can be constructed with less impact, less long term costs and sometimes even less up front costs.
MAC g.c. Inc. has recently ventured in building the first whole house in Culver City using SIPís ( Structurally Insulated Panels). This is a system that uses foam sandwiched between plywood instead of conventional framing with insulation. These panels are built off site and are delivered after the subfloor has been installed, the walls are erected quicker and with less waste, at virtually the same cost of a tipecally framed home, with a much better insulation system. It then lends itself to smaller A/C system that requires less energy to run and less money spent on monthly costs, a win win situation all around !
It is these methods and techniques that we can employ to preserve GODs green earth, our customers up front costs and long term expenditures !
Did you know? 20 % of energy spent by the state of California is spent on water pumps to move our water from point A to point B. less water used = more energy saved
Did you know? That 5% un-insulated space can loose up to 60% of your HVAC systems efficancy.
Did you know? 2/3 of energy is lost thru transmission lines from the plant to the end user. Solar energy reduces that gross waste by moving the plant to your roof top.
Did you know? an intelingently designed HVAC system along with a H.E.R.S. third-party testing can reduce your energy cost by 30% and by adding a solar system to that, it can reduce your energy cost to net-zero.